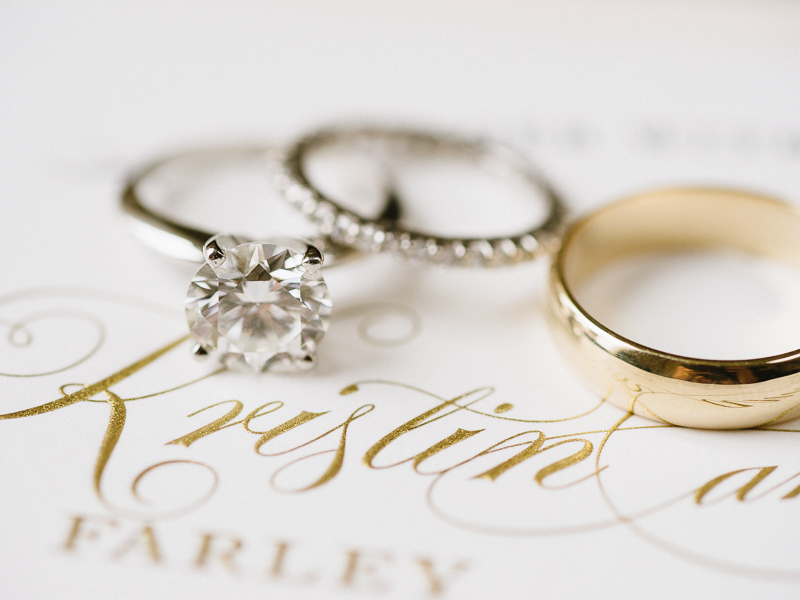 This post is the culmination of more than 100 weddings and years of experience as a photographer. I now know, there is much more to wedding photography than the act of taking pictures. Forming genuine relationships with my couples and guiding them with tips and tricks during the planning stage is the real key to a fluid wedding day and timeless imagery. I want you to have the wedding photos of your dreams, so it is my utmost priority to work closely with you and your wedding planner.
TIPS FOR BRIDES THAT GUARANTEE BETTER WEDDING PHOTOS:
VISION
If you are drawn to my photography, your style will most likely fall under the following adjectives: timeless, natural, authentic, elegant, editorial, romantic, organic, classic, or clean. These adjectives reflect my vision as an artist! So, if you are feeling overwhelmed by the trends and having a hard time pinpointing your wedding style, try searching some of these words on Pinterest or on some of my favorite wedding blogs: www.stylemepretty.com, www.weddingsparrow.com, or www.magnoliarouge.com! I hate to use the word, "theme," but in my experience, consistent color palette, textures, and style will look the most timeless in photos and be the least distracting from the true focus of your wedding day!
COMMUNICATION
I am here to help; I can give as much or as little advice as you need about style, recommended vendors, or timelines. Reach out at any time!
THE TIMELINE
A timeline is the lifeline of a wedding! Click HERE for examples of timelines that leave plenty of room for photography. Here is a quick example of a 5:00pm ceremony with a sunset at 8:30pm and photography coverage from 1:30-9:30pm:
(1) 1:30-3:00 detail shots/bridal portraits/bridal prep,
(2) 3:00-3:45 first look and bride and groom portraits,
(3) 3:45-4:30 bridal party portraits/family portraits,
(4) 4:30-5:00 bride in hiding,
(5) 5:00-5:30 ceremony,
(6) 5:45-6:15 family portraits (or head straight to cocktail hour),
(7) 6:15-7:00 mingle with guests at cocktail hour/photographer shoot reception details,
(8) 7:00 reception intros/dances/dinner/cake,
(9) 8:00-8:15 sneak away for sunset portraits,
(10) 9:30 staged exit.
(*remember to include travel time)
DETAIL PHOTOS
The details of your wedding are important elements of your wedding story. I normally allow 1-1.5 hours for detail and getting ready shots, which could all occur when you are getting your hair and makeup done. I will then photograph you getting into your dress before a "first look" portrait session, if you decide to have one. Here is a suggested list of details that should be in one place and ready for photos: dress, shoes, veil, all jewelry, engagement ring and both wedding bands, clean copy of your invitations (click HERE for examples), bridesmaid dresses, flowers, boutonnieres, and other sentimental items.
GETTING READY PORTRAITS
Make sure there is natural light where you plan to get ready! Hotel lamp light is not as naturally soft and beautiful. It is also very important to keep a cleared area next to a window (the bigger the better), so you have a photogenic spot to put on your dress and take a few bridal portraits. The less clutter around the window(s), the better!
EMPTY RECEPTION SPACE PHOTOS
I love to capture the beauty and timelessness of a finished reception space by photographing it before guests arrive. These editorial style photos are absolutely gorgeous in a wedding album and are required to have your wedding considered for publication. Time must be set aside for this.
THE BOUQUET
The bride's bouquet makes an appearance in many wedding photos so it should contribute to the story of a wedding and reflect the style, colors, and feel of the day.
CONSIDER A WEDDING ALBUM
Albums are the best way to bring your wedding to life and preserve your memories in a tangible form. I would be happy to show you some sample albums, beautifully crafted by RedTree Albums!
Please email me if you have any questions | shannon@shannonmoffit.com